We're proud to announce our River Vine Project Partners: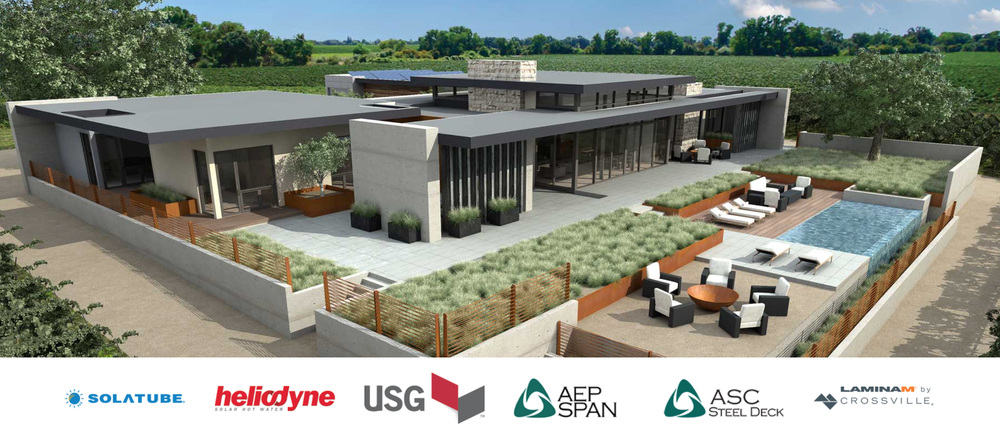 They are all inspirational companies who share our vision for sustainable building, and we're grateful to have them as part of this project.
Every decision we make—from which light fixtures save the most energy to which finishes are lowest emission—impacts the ability to make our homes and schools healthier, safer and more sustainable. Quality products lead to quality buildings. So we choose every product carefully, considering every detail.
We look for sustainability, durability and reliability. Is a product environmentally preferable? Is it low maintenance? Will it last… withstand everyday use… hold up to the elements? We value innovation. Is it renewable and will it perform at a higher level? Does it add something new… elevate the building design in a meaningful way? And can we integrate this product with that product to achieve greater synergy?
Choosing the right products not only lowers River Vine's carbon footprint, it raises our LEED score, helping us achieve a Platinum rating and contributing to the building's Zero Net Energy performance. Some products we've used successfully in our classrooms. Others we're excited to try out in River Vine, with the hope of incorporating them into future Gen7 models. These are products we believe in, made by companies we feel good recommending.
You can learn more about our partner companies and their contributions to River Vine in the Products section.