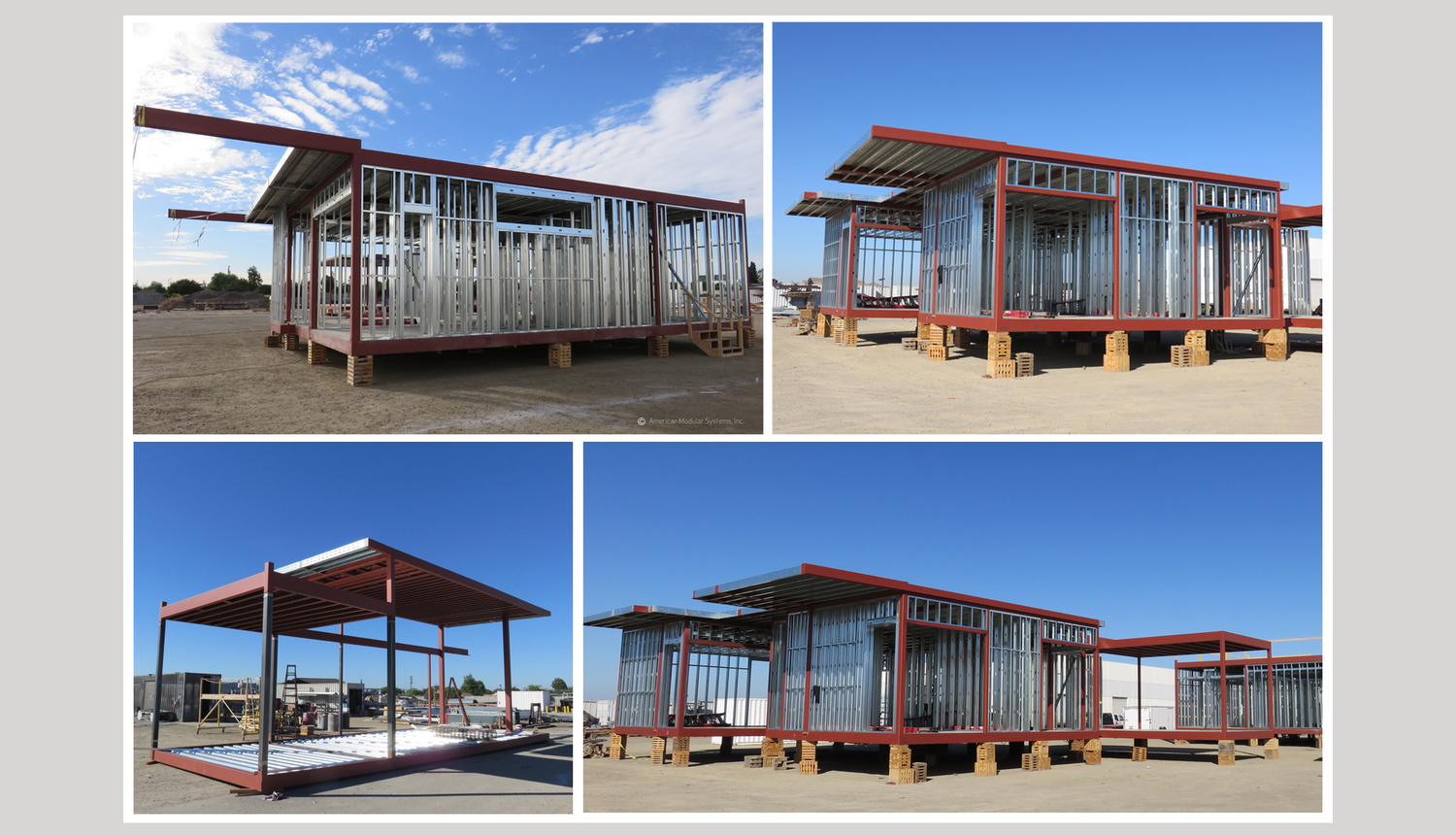 Fabrication is moving along quickly, and River Vine is taking shape from the ground-up.
We began installation of our flooring assembly with structural steel floor decking, using a quality composite steel product, 3WHF-36 Hi Form, from ASC Steel Deck, one of our River Vine Project Partners. Pre-cut individual sheets were installed by AMS crew.
Radiant tubing was looped on top of the steel decking and secured to the welded wire mesh in place. The Wirsbo hePex tubing from Uponor is designed to remain flexible and withstand heated water, which River Vine's hydronic radiant flooring system will use to heat and cool the home year-round. The tubing will be arranged into five independent zones that will be connected through a centralized multi-zone controller, allowing optimized climate control in separate living spaces.
Once the tubing was secured, we poured a 6" thick lightweight concrete slab, embedding the tubing in the floor. The tubing is suspended from the wire mesh to stop thermal conduction to the steel. The concrete contains high-recycled content with 30% fly ash and is specially formulated to resist corrosive effects. We attached our all-steel framework to the slab, using steel studs and beams that are durable and non-corrosive.
River Vine's all-steel Moment Frame Structural System mirrors that used in our Gen7 classrooms, making River Vine a permanent structure that closely resembles high-rise construction than typical residential construction. The flexible reinforcement of the steel decking, combined with the compressive strength of the concrete, makes the slab lighter and stronger for greater structural support. The steel moment frame is non-combustible and lateral load-resistant, remaining elastic during wind and earthquakes to prevent damage.
The River Vine design includes 16 interconnected modules, so we'll continue framing each module in the AMS factory while laying the foundation and site prep progresses in Lodi.
You can find more photos in our River Vine Progress Gallery, as well as more information on our construction process, products and systems throughout the site.